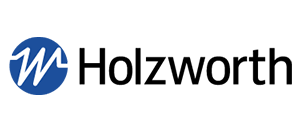 Holzworth, a division of Wireless Telecom Group
Experts in low phase noise synthesizers and phase noise analyzers. In addition to the full instrumentation, Holzworth offers ultra high performance amplifiers, phase detectors, phase shifters, and frequency dividers, all typically used in phase noise measurement.
Holzworth is a division of Wireless Telecom Group, a global provider of electronic noise generation equipment and a leader in the manufacture of test equipment dedicated to measuring power of RF and microwave systems used in multiple telecommunication markets.
Product Categories
Sources, Multi-Channel RF/Microwave
Test Sets, Phase Noise
Ultra-Low Phase Noise RF Synthesizers to 20 GHz
RF Synthesizer Modules
Territory Coverage
Northern California
Southern California
Hawaii
Northern Nevada