OnTime Networks
OnTime Networks offers a comprehensive range of services focusing on network switching, routing, and timing technology. From initial feasibility studies through final delivery, we provide due diligence to the design of components, subassemblies, PCBs, and whole systems, or complete turnkey, multidisciplinary development projects.
OnTime Networks delivers value by providing a wide range of electronic, mechanical, and software engineering capabilities. Their processes ensure they meet even the most demanding timescales and quality control standards.
To learn more about OnTime Networks and their capabilities, click the links below or check out their company brochure.
Featured Products
CloudberryAERO: Gigabit Ethernet Switch Product Line
CloudberryMIL: Optimized for Military Network System Applications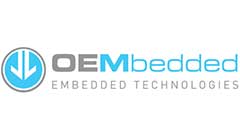 OEMbedded: Switches, Routers and Time Synchronization Solutions
Product Categories
Ethernet Routers
Ethernet Switches
Packet Filtering
Time Translation
Advanced Mission Management Systems
GPS Time Servers
Rugged Network Inline Tap
Territory Coverage
Northern California
Northern Nevada