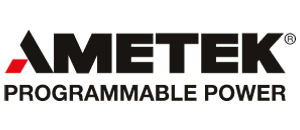 AMETEK Programmable Power
Located in San Diego, CA, AMETEK Programmable Power designs, manufactures, and markets precision, AC and DC programmable power supplies, electronic loads, application-specific power subsystems, and compliance test solutions for customers requiring and valuing differentiated power products and services.
AMETEK Programmable Power boasts one of the industries' broadest portfolios of programmable power products under the well-known and respected Sorensen, Elgar, and California Instruments brands. AMETEK Programmable Power's products serve a wide range of stimulus (T&M) and process power needs in applications including semiconductor fabrication, commercial and defense ATE, oil exploration, solar array and battery string simulation, avionics, general R&D and EMC compliance testing.
With strong brands, a broad product portfolio, exceptional precision power conversion and control expertise, proven power system integration capabilities and deep applications knowledge, AMETEK Programmable Power is your source for programmable power supplies, precision data acquisition instruments, and more.
ASTERION DC 5kW Autoranging Power Supply
Product Categories
AC Sources & Loads
DC Power Supplies & Loads, Programmable
Solar Array Simulators
Custom Power Systems
Territory Coverage
Northern California
Northern Nevada
Southern California
Southern Nevada