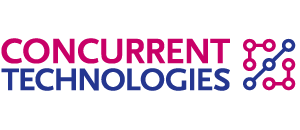 Concurrent Technologies
Concurrent Technologies has, since its establishment in 1985, developed a wide range of high performance Single Board Computer products based on Intel® CPU technology, for use in critical embedded applications.
Designed to be used in both commercial and rugged environments, our products are used by many of the world's leading integrators within the Defence, Security, Aerospace, Telecommunications, Transportation, Medical and Industrial markets.
Concurrent is headquartered in Colchester, United Kingdom with US headquarters in Woburn, MA. There are additional design facilities in Bangalore, India, and sales and support in China. In addition, Concurrent is supported by a world-wide network of distributors and manufacturers' representatives to ensure that local support is always available to our customers.
Concurrent Technologies is a public company, quoted on the London Stock Exchange.
Product Categories
High Performance Computers
Switched Fabric Modules
cPCI
PMC
Single Board Computer
VME
VPX
XMC
Territory Coverage
Southern California
Southern Nevada