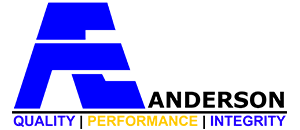 Anderson Electric Controls
Anderson has been building innovative power converting products since 1969. From high performance DC supplies to EV dynamometers, Anderson's products are used around the world for Automotive, Aerospace, Renewable Energy, and Scientific Test applications. Our products feature rugged construction and world-class accuracy, and are designed to perform day-in and day-out. Our goal is to never get in the way of your test.
When performance, flexibility, and ease-of-use are critical to your next application, think Anderson.
Product Categories
Battery Cyclers
Battery Emulators
DC Power Supplies & Loads, Programmable
Dynamometers
Power Conversion
Test Stands
Territory Coverage
Northern California
Northern Nevada
Southern California
Southern Nevada