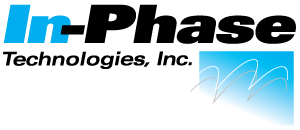 In-Phase Technologies
In-Phase came into existence in 1994 developing high end RF & Microwave Test Systems for Military Sub-Contractors. They have created unique test systems and innovative solutions for medical device manufacturers and they have optimized test solutions focusing on repeatable measurements at a conscience cost to the end user. The team at In-Phase balances themselves with unique talents for solving customer problems while challenging themselves with industry-wide practices and new techniques. The end result is a fine balance of skills, experiences, industry standards and practices, along with project management that delivers the most optimized solution in a timely manner.
In-Phase will take on the simplest of project, starting with build-to-print or engineering services. They have developed ITAs (interface test adapters) that mate with customer-designed systems, and they have designed sophisticated multi-bay test solutions from the ground up.
These systems are only possible when a customer can completely trust their test development partner. This often involves NDAs and detailed engineering discussions. Critical measurements and system component selections are initially identified and discussed with the client.
Featured Products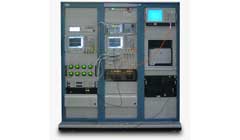 RF & Microwave Switch Systems and ATE Integration
ITAs, Custom Test Fixtures, Cable Assemblies
Test Engineering Services, inclusive of RF/Microwave Design & Development
Portable Cable Test Set
Product Categories
Build-to-Print or Custom-Engineered Sub-Systems
Test Systems, Integrated
Test Systems, Optical ATE
Test Systems, RF/Microwave
Territory Coverage
Northern California
Northern Nevada